20 Amazing 21st Birthday Gift Ideas: Celebrate in Style!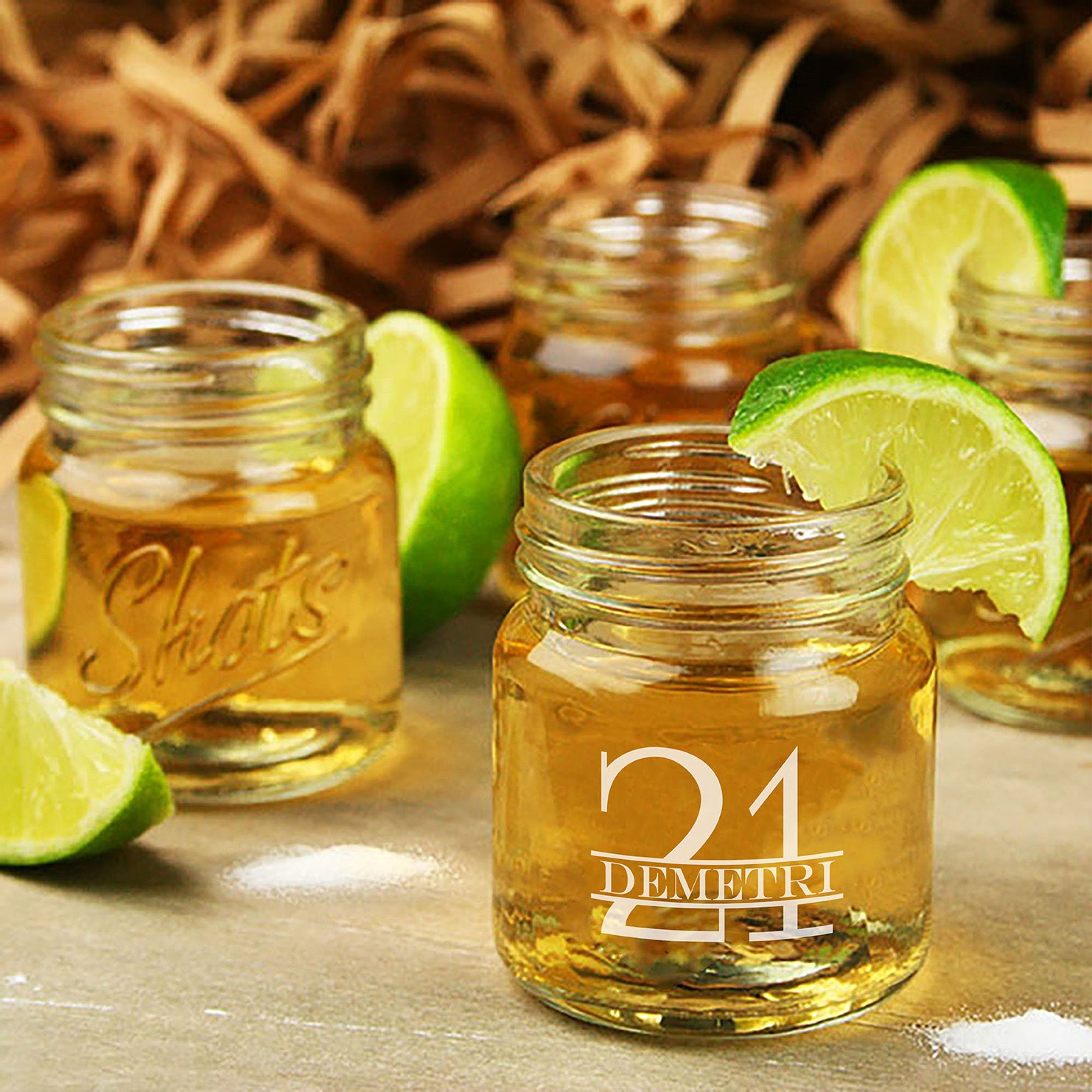 Reaching the milestone of turning 21 is an exciting moment in every young adult's life. It marks the official entrance into adulthood and calls for a memorable celebration. If you're looking for the perfect 21st birthday gift to make this occasion truly special, we've got you covered. Here are 20 amazing and thoughtful gift ideas that are sure to delight the birthday girl or boy and make their 21st birthday one to remember.
1. Personalized Engraved Flask
A stylish engraved flask makes for a classic and sophisticated gift. Personalize it with their name, initials, or a heartfelt message to add a touch of sentimental value.
2. Cocktail Making Kit
For the budding mixologist, a cocktail making kit with essential tools and recipe booklets is a gift that sparks creativity and endless fun.
3. Adventure Experience
Give them an adrenaline rush with an adventure experience like skydiving, bungee jumping, or a thrilling zip-lining adventure.
4. Customized Jewelry
Elegant and timeless, a piece of customized jewelry, such as a bracelet or necklace with their birthstone, is a cherished keepsake.
5. Travel Destination Scratch Map
For the travel enthusiast, a scratch-off map to mark their adventures and dream destinations is both decorative and inspiring.
6. Personalized Leather Journal
Encourage reflection and creativity with a personalized leather journal, where they can jot down memories, thoughts, and aspirations.
7. Spa Day or Wellness Package
Treat them to a day of relaxation and pampering at a luxurious spa or wellness retreat to unwind from the stresses of adulthood.
8. DIY Memory Jar
Create a DIY memory jar filled with handwritten notes from family and friends, capturing their favorite memories and heartfelt wishes.
9. Concert or Event Tickets
Gift them tickets to see their favorite band, artist, or sports team live in concert or at a major event.
10. Coffee Lover's Set
For the coffee aficionado, a set of high-quality coffee beans, a stylish coffee maker, and a personalized mug will fuel their caffeine passion.
11. Personalized Photo Album
Compile their cherished memories in a personalized photo album, allowing them to relive the best moments of their life so far.
12. Subscription Box
Consider a subscription box tailored to their interests, whether it's a beauty box, snack box, or even a book club membership.
13. Engraved Whiskey Glasses
Raise a toast to their 21st birthday with a set of engraved whiskey glasses, perfect for commemorating special occasions.
14. Wall Art or Poster
Choose a piece of wall art or poster that reflects their personality, passions, or favorite quotes to add a personal touch to their living space.
15. Custom Cake or Dessert
Delight their taste buds with a custom-made birthday cake or a box of delectable desserts tailored to their preferences.
16. A Class or Workshop
Invest in their hobbies or interests by enrolling them in a class or workshop, such as cooking, painting, photography, or dancing.
17. Personalized Phone Case
A customized phone case featuring their favorite colors, initials, or a special design will protect their device in style.
18. Timeless Watch
A classic and stylish watch is a sophisticated gift that symbolizes the beginning of a new chapter in their life.
19. Polaroid Camera
Capture instant memories with a retro-style Polaroid camera that allows them to create physical photo keepsakes.
20. Personalized 21st Birthday Keychain
Commemorate this milestone with a personalized keychain engraved with their name and the date of their 21st birthday.
21. The Gift of Charity
Encourage a spirit of giving by donating to a charitable cause close to their heart in their honor.
No matter which gift you choose, remember that the thought and effort put into finding the perfect 21st birthday present will undoubtedly be appreciated. Celebrate this significant occasion with joy, love, and memorable gifts that will make their 21st birthday truly unforgettable.
---
FAQs About 21st Birthday Gifts
What are some unique DIY gift ideas for a 21st birthday?

Consider creating a personalized scrapbook, a memory jar, a DIY cocktail kit, or a handcrafted piece of jewelry as unique DIY gift ideas.

What are good gift options for someone who doesn't drink alcohol?

Opt for experiences like a spa day, concert tickets, a cooking class, or a subscription box tailored to their interests as thoughtful gifts for someone who doesn't drink alcohol.

How can I make a gift more personal and meaningful?

Personalize the gift with their name, initials, or a heartfelt message. Consider their interests and passions when selecting the gift, and add a personal touch with a handwritten note or card.

Are there budget-friendly gift ideas for a 21st birthday?

Yes, there are plenty of budget-friendly gift options, such as a DIY gift, a personalized photo album, a customized keychain, or a subscription box that fits within your budget.

Should I ask them directly about gift preferences or surprise them?

It depends on the person's personality and preferences. Some may appreciate the element of surprise, while others may prefer to be asked directly to ensure they receive something they truly desire.
Here's a cool 21st Birthday Gift Idea.
---