25th Birthday Gift Ideas: Celebrating a Milestone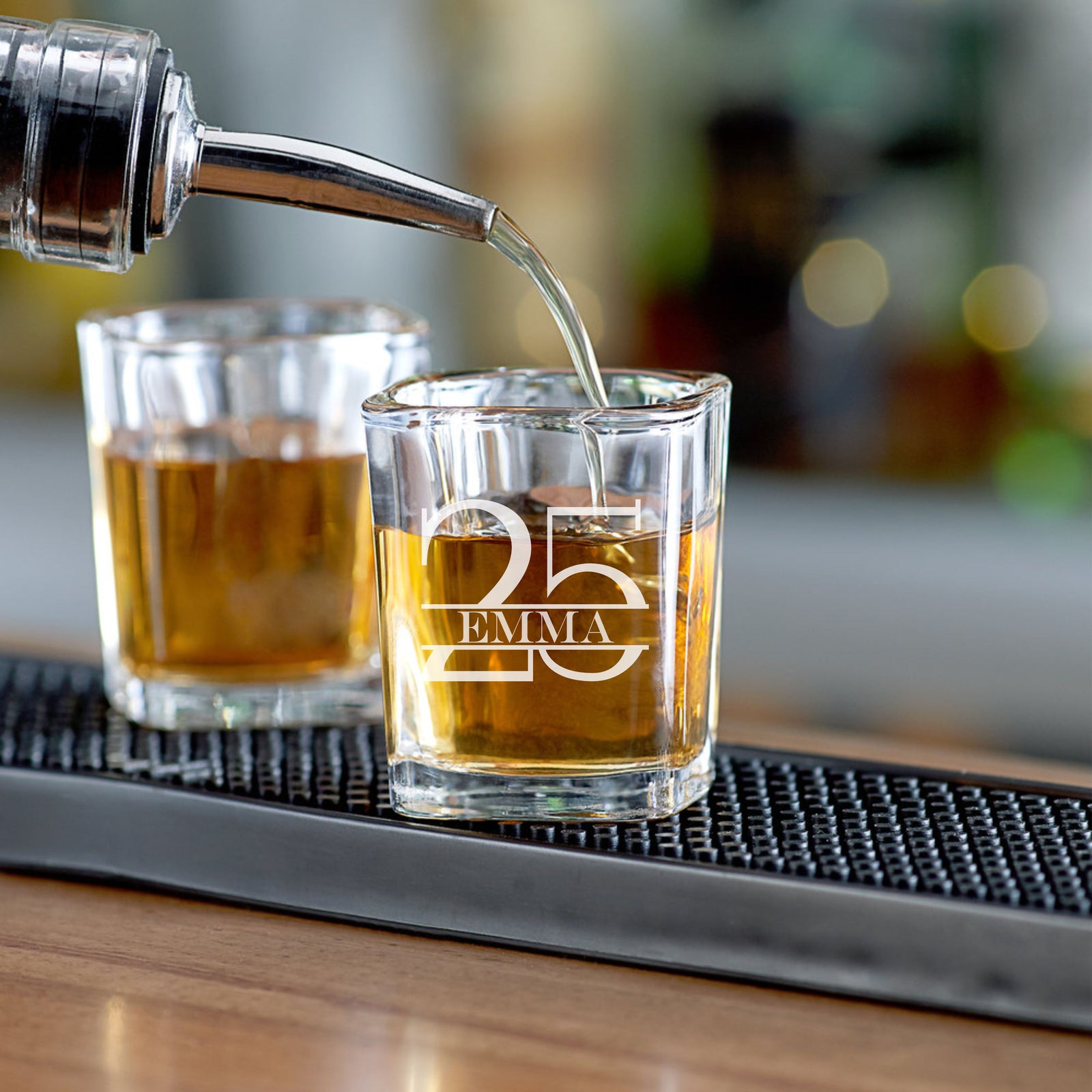 25th Birthday Gift Ideas: Celebrating a Milestone
Introduction
Reaching the age of 25 is a significant milestone. It's an age that marks the transition from youth to adulthood, and it deserves to be celebrated in a memorable way. Finding the perfect gift for someone turning 25 can be a delightful challenge. In this comprehensive guide, we've curated a list of 25th birthday gift ideas that are creative, thoughtful, and sure to make this occasion truly special. Whether you're looking for a personalized keepsake or an unforgettable experience, we've got you covered.
25th Birthday Gift Ideas
1. Personalized Jewelry
Jewelry has always been a classic choice for special occasions. Consider gifting a personalized necklace, bracelet, or ring engraved with their name or a meaningful date.
2. Weekend Getaway
Plan a surprise weekend getaway to a charming destination. It's the perfect way to create lasting memories and celebrate in style.
3. Adventure Experience
For those who love adventure, gift an adrenaline-pumping experience like skydiving, bungee jumping, or a hot air balloon ride.
4. Spa Retreat
Treat your loved one to a spa retreat where they can unwind and rejuvenate with massages, facials, and more.
5. Custom Artwork
Commission a talented artist to create a custom painting or artwork based on a cherished memory or a place they love.
6. Wine Tasting
Book a wine tasting experience at a local vineyard, allowing them to explore a variety of wines and expand their palate.
7. Cooking Class
Enroll them in a cooking class where they can learn to prepare delicious dishes from around the world.
8. Fitness Tracker
Encourage a healthy lifestyle with a fitness tracker that helps them monitor their activity, sleep, and overall wellness.
9. Subscription Box
Choose a subscription box tailored to their interests, whether it's books, gourmet snacks, or self-care products.
10. Name a Star
Symbolize their uniqueness by naming a star in their honor, a truly celestial and everlasting gift.
11. Concert Tickets
Surprise them with tickets to see their favorite band or artist in concert for a night of music and fun.
12. Tech Gadgets
-
*Upgrade Their Tech Game*
Consider gadgets like smartwatches, noise-canceling headphones, or the latest smartphone to enhance their daily life.
13. Gourmet Dining
-
*A Culinary Experience*
Book a reservation at an upscale restaurant for a gourmet dining experience they won't forget.
14. Memory Book
-
*Capture Life's Moments*
Create a memory book filled with photos and mementos from their journey so far.
15. Charitable Donation
Donate to a charity or cause they're passionate about in their name, spreading kindness and goodwill.
16. Home Décor
Choose elegant home décor items like customized wall art or decorative pieces that suit their style.
17. Personalized Watch
Gift a stylish watch with their initials or a special message engraved on the back.
18. Language Course
Encourage lifelong learning by enrolling them in a language course to explore a new culture.
19. Outdoor Adventure Gear
If they enjoy the great outdoors, consider outdoor adventure gear like a camping set or hiking equipment.
20. Book Collection
If they love to read, create a curated collection of books from their favorite genre or author.
21. Personalized Puzzle
Have a custom jigsaw puzzle made using a memorable photo, providing hours of entertainment.
22. Plant or Tree
Gift a potted plant or tree that symbolizes growth and resilience, perfect for nurturing.
23. Music Instrument
-
*Discover Musical Talents*
If they've always wanted to learn an instrument, this could be the perfect time to start.
24. Personalized Map
Create a customized map highlighting all the places they've visited and dream destinations.
25. Handwritten Letter
Sometimes, a heartfelt handwritten letter expressing your love and best wishes can be the most touching gift of all.
FAQs
Are these gift ideas suitable for both genders?

Yes, these ideas are versatile and can be tailored to suit the recipient's preferences.

Can I combine multiple gift ideas?

Absolutely! You can mix and match gift ideas to create a unique and personalized gift package.

What is the best way to present a gift?

The presentation is key. Consider wrapping the gift elegantly or planning a surprise reveal.

Are these gift ideas budget-friendly?

There are options to suit various budgets, from affordable to more extravagant choices.

Is it necessary to add a personal touch to the gift?

Adding a personal touch, such as a heartfelt note or customization, makes the gift more special.

How can I ensure that the gift aligns with the recipient's preferences?

Consider the recipient's interests, hobbies, and personality when selecting a gift to ensure it resonates with them.
Conclusion
Turning 25 is a momentous occasion, and choosing the right gift can make it even more memorable. These 25th birthday gift ideas are designed to inspire and help you find the perfect gift to celebrate this milestone with your loved one. Whether it's a personalized keepsake, an exciting adventure, or a heartfelt gesture, the key is to show that you care and appreciate them as they mark this significant chapter in their life.
Birthday Gifts - Personalized custom birthday glassware. – GreatStuff4Me
---