Custom Bottle Openers: The Perfect Blend of Style and Functionality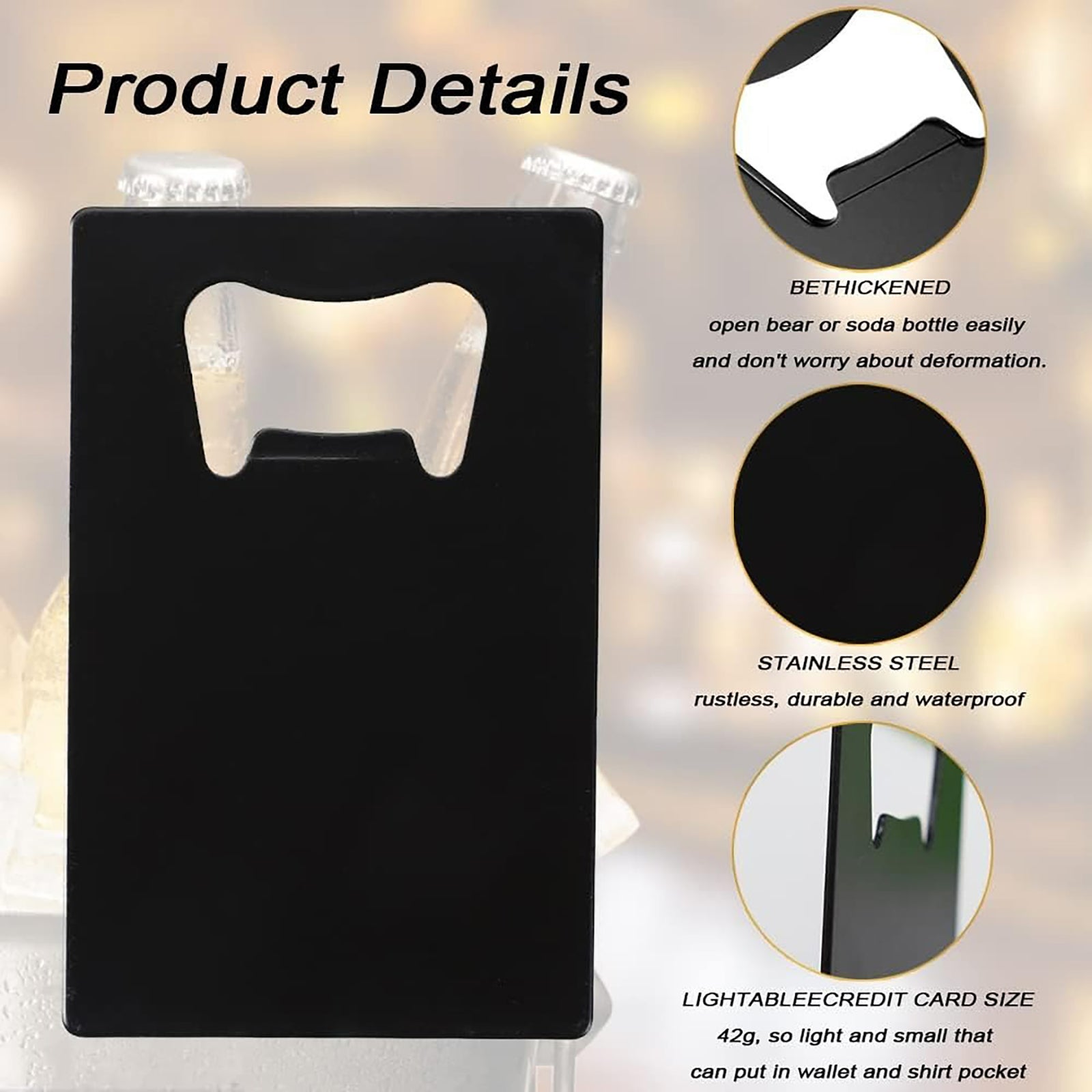 Custom Bottle Openers: The Perfect Blend of Style and Functionality
When it comes to accessorizing your kitchen or upgrading your barware, custom bottle openers are the unsung heroes. These versatile tools not only make popping open a cold beverage a breeze but also serve as a canvas for personalization and style. Let's delve into the world of custom bottle openers and discover how they can elevate your drinking experience.
Unlocking Personalization
Custom bottle openers are more than just tools; they're an opportunity to express yourself. Whether you're a fan of sleek minimalism, intricate designs, or humorous quotes, you can customize your bottle opener to reflect your unique personality.
From your favorite sports team's logo to your name or a memorable date, the options for personalization are endless. When you reach for your custom bottle opener, it becomes a statement piece that sparks conversations and adds a touch of individuality to your gatherings.
The Gift of Thoughtfulness
Looking for a unique and thoughtful gift? Custom bottle openers are an excellent choice. They're versatile enough to suit a variety of occasions, from birthdays to weddings to housewarmings.
Imagine the delight on a friend's face when they receive a bottle opener engraved with their initials, a meaningful quote, or a special date. It's a practical yet heartfelt gift that they'll cherish for years to come.
Quality and Durability
A good bottle opener should be reliable and long-lasting. When you choose a custom bottle opener from a reputable source, you're not just getting a stylish accessory; you're investing in a quality tool.
These openers are typically crafted from durable materials like stainless steel or zinc alloy, ensuring they can handle the test of time and countless bottle caps without losing their functionality or charm.
Versatile Designs
Custom bottle openers come in a wide range of designs to suit various preferences. Some popular options include:
Keychain Bottle Openers: Perfect for those who are always on the go, these keychain openers ensure you're never caught without a way to pop open a bottle.

Wall-Mounted Openers: Ideal for home bars or kitchens, wall-mounted bottle openers add a touch of vintage charm and convenience to your space.

Credit Card Openers: Slim and sleek, these openers fit neatly in your wallet, ensuring you're always prepared to open a cold one.

Magnetic Openers: These openers catch and hold onto bottle caps, preventing them from littering your space.
The Perfect Addition to Your Barware Collection
If you're a home bartender or simply love entertaining guests, a custom bottle opener is an essential addition to your barware collection. It not only serves its primary function but also adds a touch of sophistication and style to your bar setup.
Conclusion
In conclusion, custom bottle openers are more than mere tools; they're statements of style and individuality. Whether you're looking to personalize your own bottle opener or searching for a thoughtful gift, these versatile accessories have you covered.
So, unlock a world of personalization and functionality with a custom bottle opener today. Cheers to stylish and hassle-free beverage enjoyment!
Happy Retirement - Black Stainless Steel Beer Bottle Opener – GreatStuff4Me
---