Engraved Christmas Ornament: Personalized Keepsakes for the Holiday Season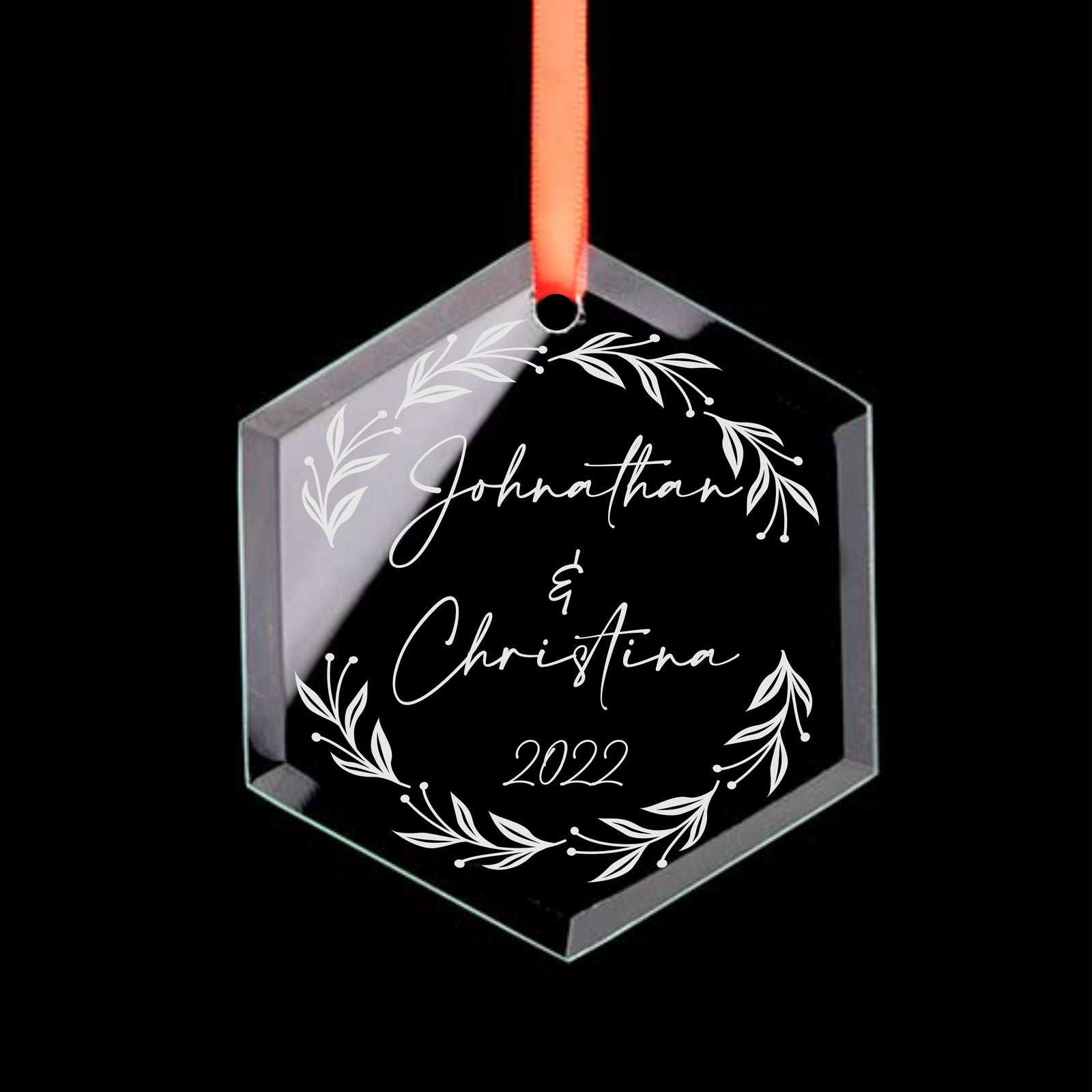 1. Introduction
Christmas ornaments hold a special place in our hearts during the holiday season. They adorn our Christmas trees and homes, adding a touch of magic and nostalgia to the festive celebrations. Engraved Christmas ornaments take this sentiment a step further by allowing us to personalize these decorations with names, dates, messages, and symbols that hold deep meaning. In this article, we will explore the beauty and significance of engraved Christmas ornaments, the art of personalization, and how these keepsakes make meaningful gifts and cherished mementos.
2. The Meaning Behind Engraved Christmas Ornaments
Engraved Christmas ornaments are not just decorations; they are tokens of love, memories, and cherished moments. Each engraved design carries a story and holds sentimental value for the recipient. From honoring family traditions to celebrating special occasions, these ornaments become treasured keepsakes that evoke warm memories every holiday season.
3. The Art of Personalization
The essence of engraved Christmas ornaments lies in the art of personalization. Whether it's adding names, initials, dates, or heartfelt messages, personalization transforms an ordinary ornament into a meaningful and unique piece. Customizing ornaments allows individuals to express their love, appreciation, and holiday wishes in a heartfelt and tangible way.
4. Choosing the Perfect Design
4.1 Names and Initials
Engraving names and initials on Christmas ornaments gives them a personal touch and makes them stand out as personalized gifts.
4.2 Memorable Dates and Messages
Commemorate special moments and events with engraved dates and heartfelt messages that bring warmth and joy to the holiday season.
4.3 Festive Symbols and Icons
Incorporate festive symbols and icons, such as snowflakes, Christmas trees, reindeer, and snowmen, to capture the spirit of the season.
4.4 Family Portraits and Photos
Add a heartwarming touch by engraving family portraits or photos on ornaments, creating a cherished representation of togetherness.
4.5 Religious and Inspirational Quotes
Engrave religious quotes or inspirational messages to evoke the true meaning of Christmas and bring comfort and hope to the season.
4.6 Custom Artwork and Illustrations
Create unique designs with custom artwork and illustrations that reflect personal interests, hobbies, or favorite holiday themes.
5. The Beauty of Handcrafted Ornaments
5.1 Traditional Wood Engraving
Wooden engraved ornaments exude rustic charm, with intricate details and natural textures that add warmth to holiday decor.
5.2 Elegant Glass and Crystal Engravings
Glass and crystal ornaments feature delicate engravings that sparkle and shimmer, creating an elegant and sophisticated look.
5.3 Rustic Metal Engravings
Metal ornaments, such as copper or brass, offer durability and a vintage-inspired appeal with engraved patterns and designs.
5.4 Delicate Ceramic and Porcelain Ornaments
Ceramic and porcelain ornaments showcase fine engravings, ideal for intricate designs and detailed personalization.
5.5 Engravings on Eco-Friendly Materials
Eco-conscious individuals can opt for ornaments made from sustainable materials, such as bamboo or recycled wood, with engraved patterns that align with their values.
6. The Sentimental Value of Personalized Ornaments
Engraved Christmas ornaments hold immense sentimental value, becoming cherished mementos that mark significant life events, celebrate milestones, and honor loved ones. Each year, as these ornaments are lovingly hung on the tree, they become a tangible representation of cherished memories and a reminder of the joy and love shared during the holiday season.
7. Engraved Christmas Ornaments as Gifts
7.1 Thoughtful Presents for Family and Friends
Engraved ornaments make thoughtful gifts for family members and friends, showing how much they mean to us during the festive season.
7.2 Heartwarming Gifts for Newlyweds and Couples
For newlyweds and couples, engraved ornaments with their names or wedding date become cherished keepsakes to commemorate their first Christmas together.
7.3 Commemorative Ornaments for Baby's First Christmas
Celebrate the joy of a new baby's arrival with an engraved ornament that marks their first Christmas and becomes a treasured keepsake for years to come.
7.4 Sympathetic Keepsakes to Honor Loved Ones
Engraved ornaments can serve as sympathetic keepsakes to honor and remember loved ones who are no longer with us, offering comfort during the holiday season.
8. DIY Engraved Ornaments: Adding a Personal Touch
8.1 Materials and Tools Needed
For those who enjoy crafting, DIY engraved ornaments offer an opportunity to add a personal touch to the holiday decor.
8.2 Step-by-Step Engraving Process
From preparing the surface to creating the design and engraving it onto the ornament, follow a step-by-step guide for a successful DIY project.
8.3 Decorating and Finishing Techniques
Enhance the beauty of DIY engraved ornaments with decorating and finishing techniques, such as adding colors, ribbons, and accents.
9. Caring for and Preserving Engraved Ornaments
To ensure the longevity of engraved Christmas ornaments, proper care and storage are essential. Learn the best practices to preserve these sentimental keepsakes for years to come.
10. Conclusion
Engraved Christmas ornaments capture the essence of the holiday season, adding a personal and heartfelt touch to the festive decor. From commemorating special occasions to celebrating family and friends, these personalized keepsakes become treasured symbols of love, joy, and togetherness during the most wonderful time of the year.
11. FAQs About Engraved Christmas Ornaments
1. Can I customize the engraving design on ornaments?
Absolutely! Engraved Christmas ornaments offer endless customization options, allowing you to add names, dates, messages, and even custom artwork.
2. Are there eco-friendly options for engraved ornaments?
Yes, there are eco-friendly materials, such as bamboo and recycled wood, that can be used for engraved ornaments, making them a sustainable choice.
3. Are engraved ornaments suitable for any age group?
Engraved ornaments make delightful gifts for individuals of all ages, from children to seniors, as they evoke sentiments of love and joy during the holiday season.
4. Can DIY engraved ornaments be made by beginners?
Yes, DIY engraved ornaments can be crafted by beginners with the right materials and guidance. It's a fun and rewarding holiday project for all skill levels.
5. What makes engraved Christmas ornaments special as gifts?
Engraved Christmas ornaments hold special meaning as gifts due to their personalized nature. They show thoughtfulness and consideration for the recipient, making them heartfelt presents for any occasion.
Order your Engraved Christmas Ornament here.
---