Groomsman Gift Ideas: Celebrating Friendship with Thoughtful Presents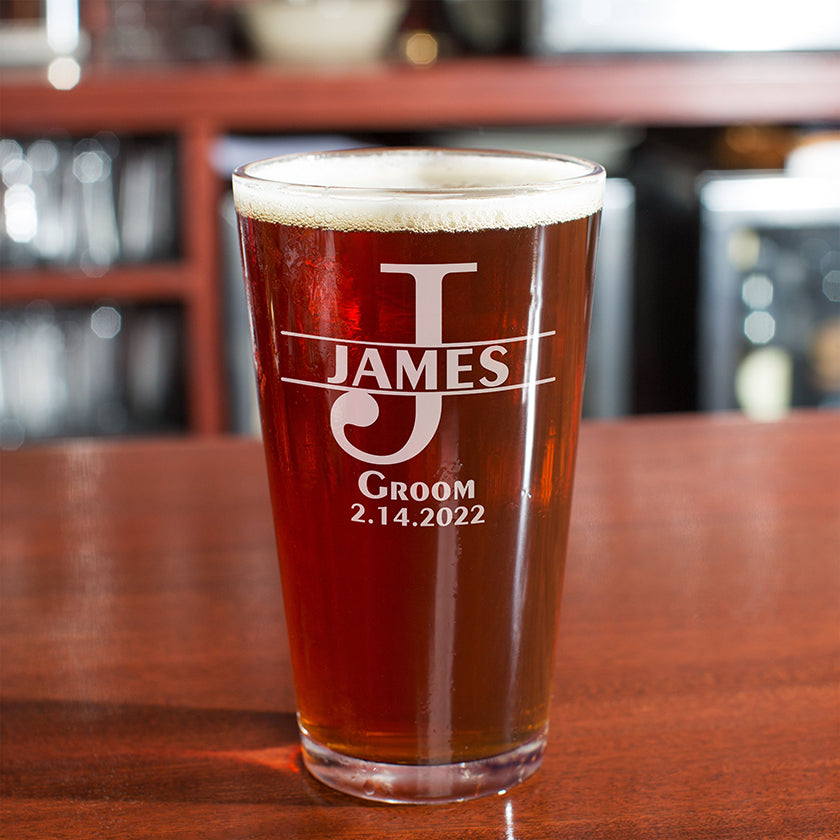 Groomsman Gift Ideas: Celebrating Friendship with Thoughtful Presents
Introduction
A wedding is not only a celebration of love between two individuals but also an occasion to honor the cherished bonds of friendship. Groomsman gifts hold special significance as they are tokens of appreciation for the groom's closest friends and family members who stand by his side on this momentous day. This article offers a variety of groomsman gift ideas that express gratitude and celebrate the enduring friendships that make the wedding day even more meaningful.
Personalized and Engraved Keepsakes
Customized Cufflinks or Tie Clips
Personalized cufflinks or tie clips engraved with the groomsman's initials or a heartfelt message make meaningful keepsakes.
Engraved Flask or Glassware
Gift engraved flasks or glassware, like whiskey glasses or beer mugs, for the groomsman to raise a toast to the couple's happiness.
Practical and Stylish Accessories
Leather Wallets or Money Clips
Stylish leather wallets or money clips offer both functionality and a touch of sophistication.
Personalized Watches
Elegant watches with personalized engravings are timeless gifts that symbolize the eternal bond of friendship.
Grooming and Self-Care Gifts
Grooming Kits or Toiletry Bags
Grooming kits or toiletry bags filled with high-quality grooming essentials pamper the groomsman with self-care items.
Premium Shaving Sets
Premium shaving sets with razors, brushes, and luxurious shaving creams add a touch of indulgence to the groomsman's routine.
Adventure and Experience Gifts
Outdoor Gear or Camping Equipment
For the adventurous groomsman, outdoor gear or camping equipment sets the stage for future adventures.
Tickets to Sporting Events or Concerts
Gift tickets to sporting events or concerts for an exciting and memorable experience.
Cigars and Spirits
Premium Cigars or Cigar Cases
Cigars or custom cigar cases offer a sophisticated way to celebrate and unwind.
Whiskey or Wine Gift Sets
Elevate the celebration with premium whiskey or wine gift sets, perfect for toasting to lifelong friendships.
Technology and Gadgets
Wireless Earbuds or Bluetooth Speakers
Wireless earbuds or Bluetooth speakers cater to the groomsman's love for music and convenience.
Portable Power Banks
Portable power banks ensure the groomsman stays connected during busy days.
Conclusion
Groomsman gifts are more than tokens of appreciation; they are symbols of the unbreakable bonds of friendship. The choice of gifts should reflect the individuality of each groomsman and celebrate the shared memories and experiences that have strengthened the friendship. Whether it's personalized keepsakes, practical accessories, grooming essentials, adventure gifts, premium cigars, tech gadgets, or spirit indulgences, the goal is to express gratitude and make the groomsman feel valued on this special day.
Each groomsman gift serves as a lasting reminder of the friendship and the joyous celebration of love at the wedding. As they receive these thoughtful presents, they know they hold a special place in the groom's heart, and their presence makes the wedding day even more significant.
FAQs
Can I gift different items to each groomsman based on their preferences? Absolutely! Gifting different items to each groomsman based on their interests and personalities adds a personalized touch to the presents.

Are there gift options for groomsman who are tech-savvy? Yes, tech gadgets like wireless earbuds, Bluetooth speakers, or portable power banks make excellent gifts for tech-savvy groomsmen.

What is a good keepsake idea for groomsman to cherish the wedding memories? Personalized cufflinks or tie clips engraved with the wedding date or initials serve as cherished keepsakes.

Can I include a heartfelt note or thank-you message with the groomsman gifts? Absolutely! Including a heartfelt note or thank-you message with the gifts adds a personal touch and shows appreciation for their presence on the wedding day.

Where can I find premium whiskey or wine gift sets for the groomsman? Many specialty stores, online retailers, or liquor stores offer a wide selection of premium whiskey or wine gift sets that you can choose from.
---