Personalized Bridesmaid Glasses: Adding Elegance and Sentiment to Wedding Celebrations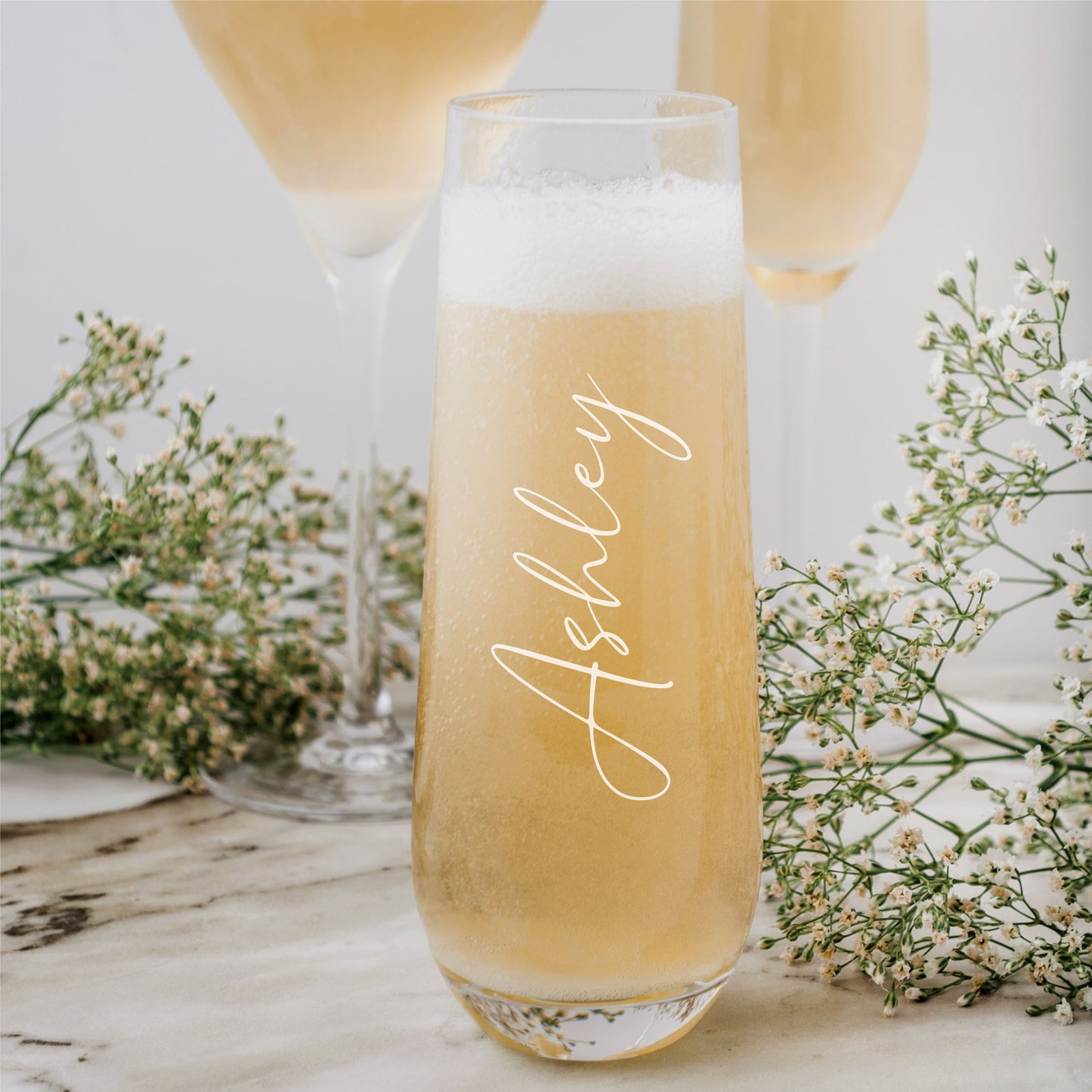 Personalized Bridesmaid Glasses: Adding Elegance and Sentiment to Wedding Celebrations
Weddings are not just about vows; they're about creating cherished memories with the people who matter the most. And what better way to celebrate these special bonds than with personalized bridesmaid glasses? These exquisite glassware pieces go beyond being mere accessories – they are tokens of gratitude and symbols of the unique connection shared between the bride and her closest friends.
The Beauty of Personalized Bridesmaid Glasses
A Touch of Elegance
Imagine raising a glass that not only holds your favorite beverage but also carries your name or a heartfelt message. Personalized bridesmaid glasses elevate the elegance of the occasion, turning a simple toast into a moment of sophistication.
A Lasting Keepsake
Personalized bridesmaid glasses aren't just for the wedding day; they become cherished keepsakes that your bridesmaids can take home as a memento of the special day. Every time they use the glass, they're reminded of the joy and love that surrounded them on your wedding day.
Choosing the Perfect Personalized Bridesmaid Glasses
Glassware Options
The journey of choosing personalized bridesmaid glasses begins with selecting the right glassware. Champagne flutes, wine glasses, and whiskey tumblers are popular choices. Opt for glass types that resonate with your wedding theme and the preferences of your bridesmaids.
Customization Galore
Once you've chosen the glassware, it's time to unleash your creativity. Add names, initials, dates, or even a short quote that holds significance for you and your bridesmaids. The customization options are endless, allowing you to tailor the glasses to match your vision.
Personalized Bridesmaid Glasses Beyond the Wedding
Pre-Wedding Bonding
Personalized bridesmaid glasses aren't limited to the wedding day alone. Consider giving them to your bridesmaids during a pre-wedding gathering. It's a heartwarming way to express your gratitude and set the tone for the upcoming celebration.
Bridesmaid Proposals
Looking for a unique way to ask your closest friends to be your bridesmaids? Presenting them with personalized glasses engraved with "Will You Be My Bridesmaid?" is an unforgettable gesture that they'll treasure forever.
The Ethical Choice: Sustainable Glassware
Eco-Friendly Celebrations
As we embrace sustainable practices, consider opting for personalized bridesmaid glasses made from eco-friendly materials. Choose glassware crafted from recycled glass to align your celebration with a more environmentally conscious ethos.
In Conclusion: A Toast to Unforgettable Bonds
Personalized bridesmaid glasses are more than just wedding favors; they're symbols of appreciation, love, and enduring friendship. As you raise your glass for a toast, you're not just celebrating the moment – you're honoring the unbreakable bonds that have brought you together.
FAQs About Personalized Bridesmaid Glasses
1. Can I choose different designs for each bridesmaid's glass?
Absolutely! Personalization allows you to create unique designs for each bridesmaid, making every glass a distinct and special gift.
2. Are the engravings on the glasses durable and long-lasting?
Yes, the engravings are permanent and will withstand regular use. However, it's recommended to hand wash the glasses to ensure their longevity.
3. Can I include a short message along with the personalization?
Certainly! Many glassware artisans offer the option to include a personalized message alongside names or initials.
4. Are there options for different fonts and colors for the engravings?
Yes, you can choose from a variety of fonts and colors to create engravings that perfectly match your wedding theme or your bridesmaids' preferences.
5. Can I use personalized bridesmaid glasses for other special occasions?
Absolutely! While they are often associated with weddings, personalized bridesmaid glasses can also be used for other celebrations, such as anniversaries, birthdays, and milestone achievements.
---