Watercolor Florals: Adding Beauty and Elegance to Art and Design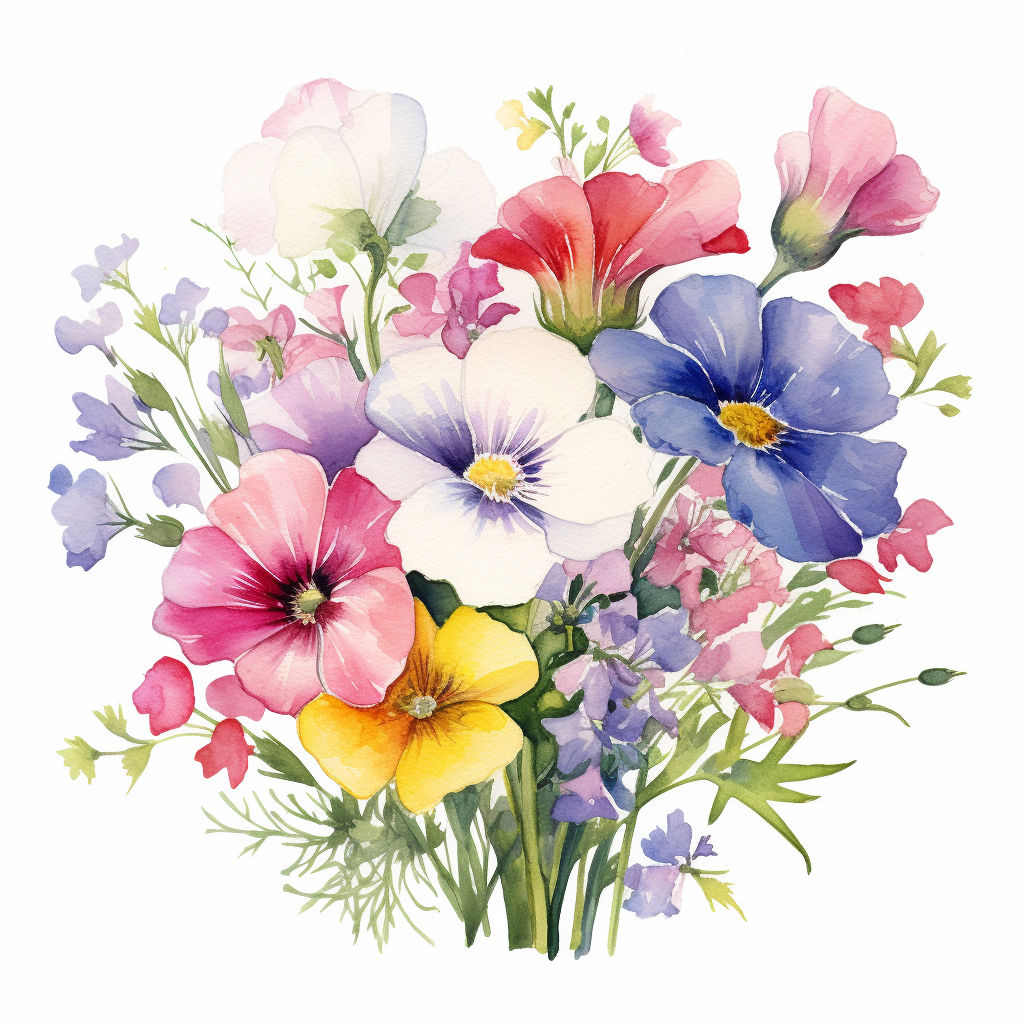 Watercolor Florals: Adding Beauty and Elegance to Art and Design
Introduction
Watercolor florals have long been admired for their delicate beauty and timeless appeal. Whether painted on paper or incorporated into various design elements, watercolor florals exude a sense of elegance that captures the essence of nature. This article explores the art of watercolor florals, their versatility in different applications, and how they have become a beloved trend in the creative world.
Understanding Watercolor Art
The Versatility of Watercolors
Watercolors are a unique medium known for their transparent and luminous properties. Artists can achieve various effects by adjusting the water-to-pigment ratio, making them perfect for creating soft, ethereal florals.
Why Watercolors Are Ideal for Florals
The fluid nature of watercolors allows artists to create natural gradients, giving life-like depth to petals and leaves. The delicate hues and subtle blending of colors lend themselves well to capturing the intricacies of flowers.
Capturing the Essence of Nature
Techniques for Painting Watercolor Florals
From wet-on-wet to dry brushing, different techniques influence the final outcome of watercolor florals. Understanding these techniques helps artists master the art of painting flowers.
Exploring Different Flower Compositions
Watercolor florals offer endless possibilities in flower compositions. From a single stem to a lush bouquet, artists can express their creativity through various arrangements.
Applications of Watercolor Florals
Watercolor Florals in Home Decor
Watercolor floral art finds a place in home decor through wall art, throw pillows, and decorative items. Their soothing and organic presence enhances the ambiance of any living space.
Watercolor Florals in Stationery and Invitations
The charm of watercolor florals extends to stationery, including wedding invitations, greeting cards, and personalized note sets. They add a touch of elegance and sentimentality to any occasion.
Watercolor Florals in Fashion and Textiles
Fashion designers and textile artists use watercolor florals to create stunning patterns for clothing, scarves, and accessories. The soft and romantic appeal of these designs resonates with fashion enthusiasts.
The Popularity of Watercolor Florals
Social Media and Watercolor Trends
Social media platforms have played a significant role in popularizing watercolor florals. Artists and designers share their creations, inspiring others to explore this beautiful art form.
Influential Watercolor Artists and Designers
Several talented artists and designers have made a name for themselves in the world of watercolor florals, contributing to its growing popularity and recognition.
Watercolor Florals as a Hobby
Benefits of Painting Watercolor Florals
Painting watercolor florals goes beyond being a creative outlet. It can be a therapeutic hobby, providing relaxation and stress relief.
Getting Started with Watercolor Painting
For beginners interested in watercolor florals, starting with simple tutorials and practice exercises is key to building confidence and skill.
Conclusion
Watercolor florals have a magical quality that brings the beauty of nature to life on paper and various design elements. From the hands of talented artists to the hands of creative enthusiasts, the allure of watercolor florals continues to grow. Its ability to evoke emotions and add elegance to art and design makes it a cherished and timeless art form.
FAQs
Do I need to have prior experience in painting to try watercolor florals? No, watercolor florals are suitable for both beginners and experienced artists. With practice and patience, anyone can create beautiful floral artworks.

What type of paper is best for watercolor floral paintings? For watercolor florals, it's essential to use high-quality watercolor paper that can handle the wetness and blending of colors without buckling or warping.

Are watercolor florals suitable for all design styles? Yes, watercolor florals can complement various design styles, from traditional to contemporary, adding a touch of elegance and nature-inspired beauty.

Can I use watercolor florals in my digital design projects? Absolutely! Scanned watercolor floral artworks can be incorporated into digital designs, such as digital illustrations, websites, and social media graphics.

What are some easy flower compositions to start with for beginners? Beginners can start with simple flowers like roses, daisies, or tulips. These flowers have straightforward shapes and are great for practicing basic watercolor techniques.
---