Unwrapping the Charm of Personalized Tea Boxes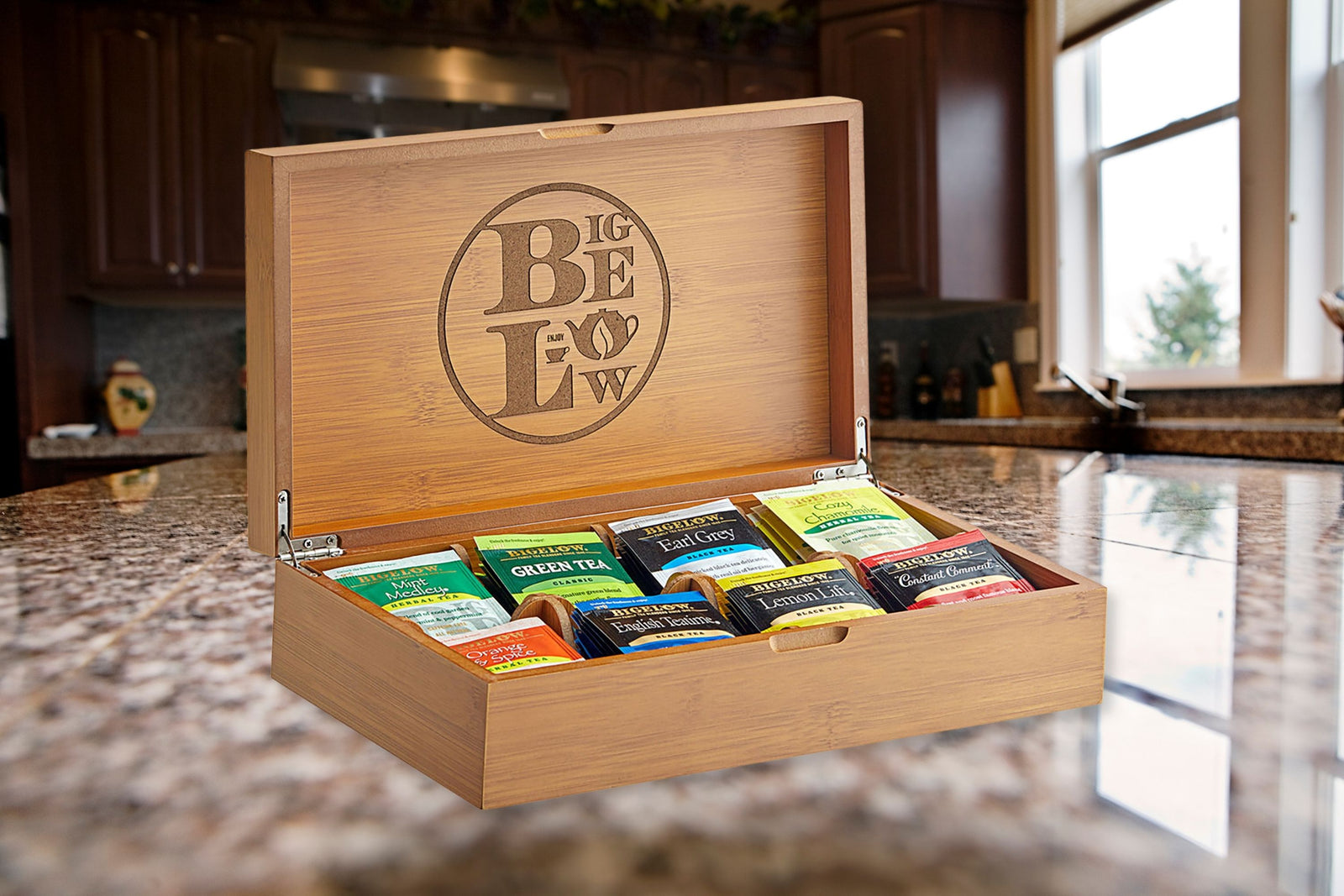 Unwrapping the Charm of Personalized Tea Boxes
Introduction
Tea, the soothing elixir that warms the heart and invigorates the soul, deserves a special place in our lives. What better way to celebrate its essence than with personalized tea boxes? In this exploration, we unveil the allure of these custom-crafted treasures and why they're making waves in the world of gifting and self-indulgence.
The Art of Personalized Tea Boxes
Designing Tea Boxes That Speak to You
A personalized tea box is more than just a container; it's a canvas for your creativity. It allows you to express your unique style, making your tea-drinking experience even more enjoyable.
Why Choose Personalized Tea Boxes?
A Blend of Style and Functionality
Personalized tea boxes seamlessly merge aesthetics with practicality. They not only keep your tea fresh but also add a touch of elegance to your tea corner. Let's delve deeper into why personalized tea boxes are a tea lover's dream.
The Many Occasions for Personalized Tea Boxes
Tea for Two: Weddings and Anniversaries
Weddings and anniversaries call for gifts that are as timeless as love itself. Personalized tea boxes, with their customizable designs and selection of tea blends, make for memorable tokens of affection.
Corporate Tea Delights: Business Gifting
In the corporate world, making a lasting impression is vital. Personalized tea boxes offer a sophisticated and thoughtful way to show appreciation to clients, partners, and employees.
Tea Time for All: Gifts for Any Occasion
From birthdays to housewarmings, personalized tea boxes suit any occasion. Their versatility and personal touch make them a delightful choice for spreading joy.
Creating Your Unique Tea Box
Selecting Your Tea Varieties
Personalized tea boxes often come with a variety of tea flavors to choose from. Select your favorites or create a diverse collection to suit your mood.
Customizing the Box
Put your creative hat on and personalize the tea box's design. Add your name, a special date, or a heartfelt message to make it truly yours.
Personalizing Your Message
Include a personal message inside the box to make the recipient feel cherished. It's the small details that leave a lasting impact.
Where to Find Personalized Tea Boxes
Online Retailers
Online platforms offer a wide array of options for personalized tea boxes. You can explore various designs, tea blends, and customization features from the comfort of your home.
Local Artisans and Craftsmen
Support local artisans and craftsmen who create unique, handcrafted tea boxes. These artisans often offer a more personalized touch, ensuring your tea box is a work of art.
Caring for Your Tea and Tea Box
Storing Tea for Optimal Freshness
To savor the true essence of your tea, it's crucial to store it properly. Learn the art of tea storage to maintain its freshness and flavor.
Maintaining Your Tea Box
Keep your personalized tea box looking its best with simple maintenance tips. A well-cared-for box enhances the overall tea experience.
The Joy of Gifting Personalized Tea Boxes
Creating Lasting Memories
When you gift a personalized tea box, you're not just giving tea; you're creating cherished memories. The thought and effort put into customization leave a lasting impression.
Thoughtful and Heartfelt
Whether for a loved one or a colleague, a personalized tea box conveys thoughtfulness and warmth. It's a gift that shows you care.
Frequently Asked Questions (FAQs)
Can I choose different tea flavors for my personalized tea box?

Yes, many personalized tea box providers offer a selection of tea flavors for you to choose from, allowing you to tailor your box to your taste.

What types of personalization options are available for tea boxes?

Personalization options typically include adding names, dates, or special messages to the tea box's design. Some may also allow you to choose the box's color and style.

Are personalized tea boxes suitable for corporate gifts?

Absolutely. Personalized tea boxes offer a sophisticated and memorable gift option for corporate clients, partners, and employees.

Can I include a personal message with the tea box when sending it as a gift?

Yes, most providers allow you to include a personal message inside the tea box, adding a heartfelt touch to your gift.

How long does it take to receive a personalized tea box when ordering online?

The delivery time can vary depending on the provider and your location. It's advisable to check the estimated delivery times when placing your order.
Conclusion
In the world of tea enthusiasts, personalized tea boxes have carved a special niche. They blend the elegance of design with the warmth of personalization, making each tea-drinking experience a moment to treasure. So, whether you're gifting a tea lover or treating yourself, consider the charm of personalized tea boxes.
---